Skin Cancer: The Diagnosis Journey
Receiving a skin cancer diagnosis can come as quite a shock and can lead to varying treatment options. However, regardless of the type of skin cancer, the diagnosis journey can be similar. We conducted a large survey of people who have skin cancer, and asked questions about what it's like being diagnosed with skin cancer. Here are the highlights from what our community shared with us: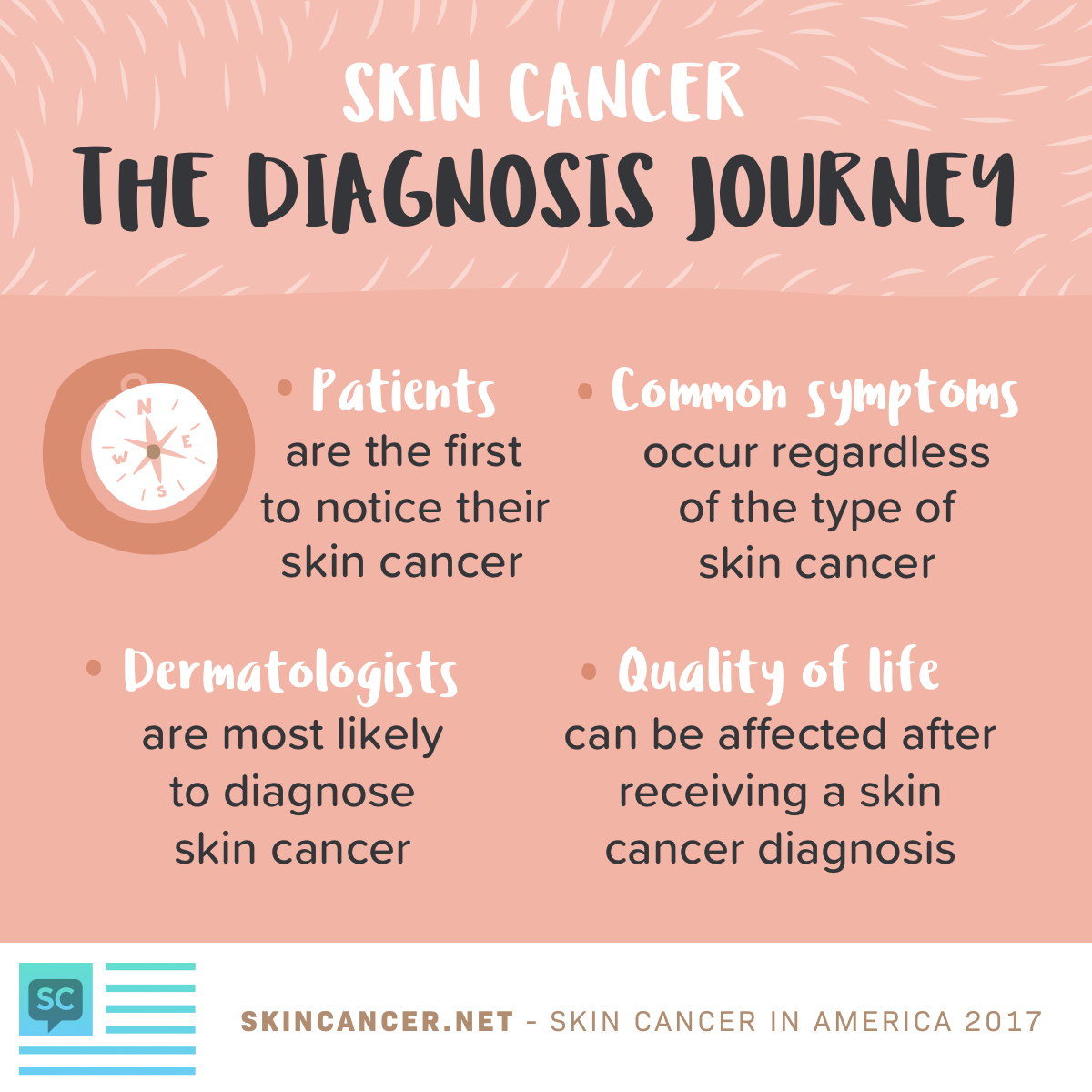 Self-examinations
Self-examinations of the skin can lead to discovery of an abnormal area. This discovery initiates scheduling an appointment with a health care professional who can then assess and diagnose for skin cancer.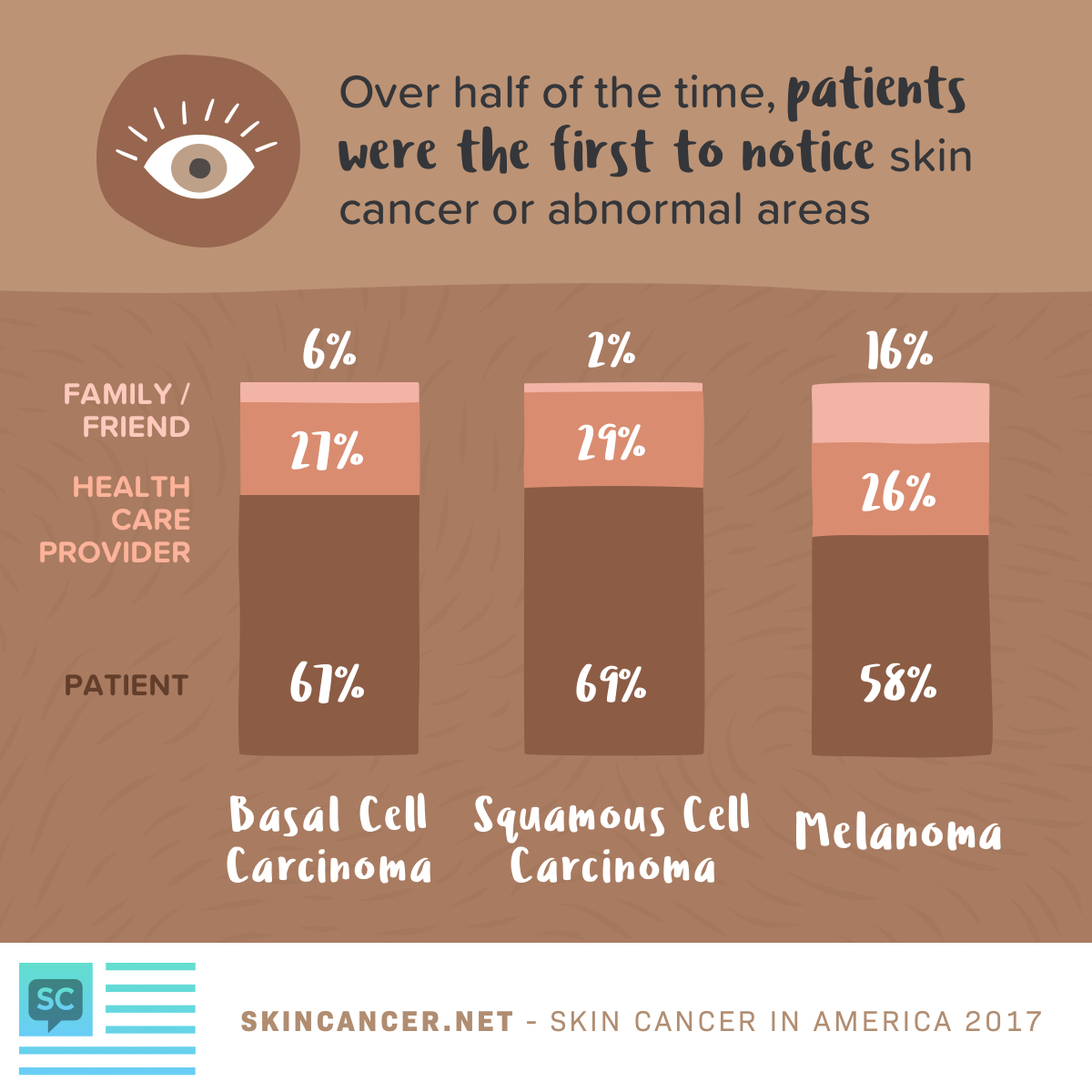 Common symptoms
Skin cancer can often be detected early if people keep an eye out for common signs such as reddish patches of skin, or changes in moles that include asymmetry, border, color, diameter, and edges.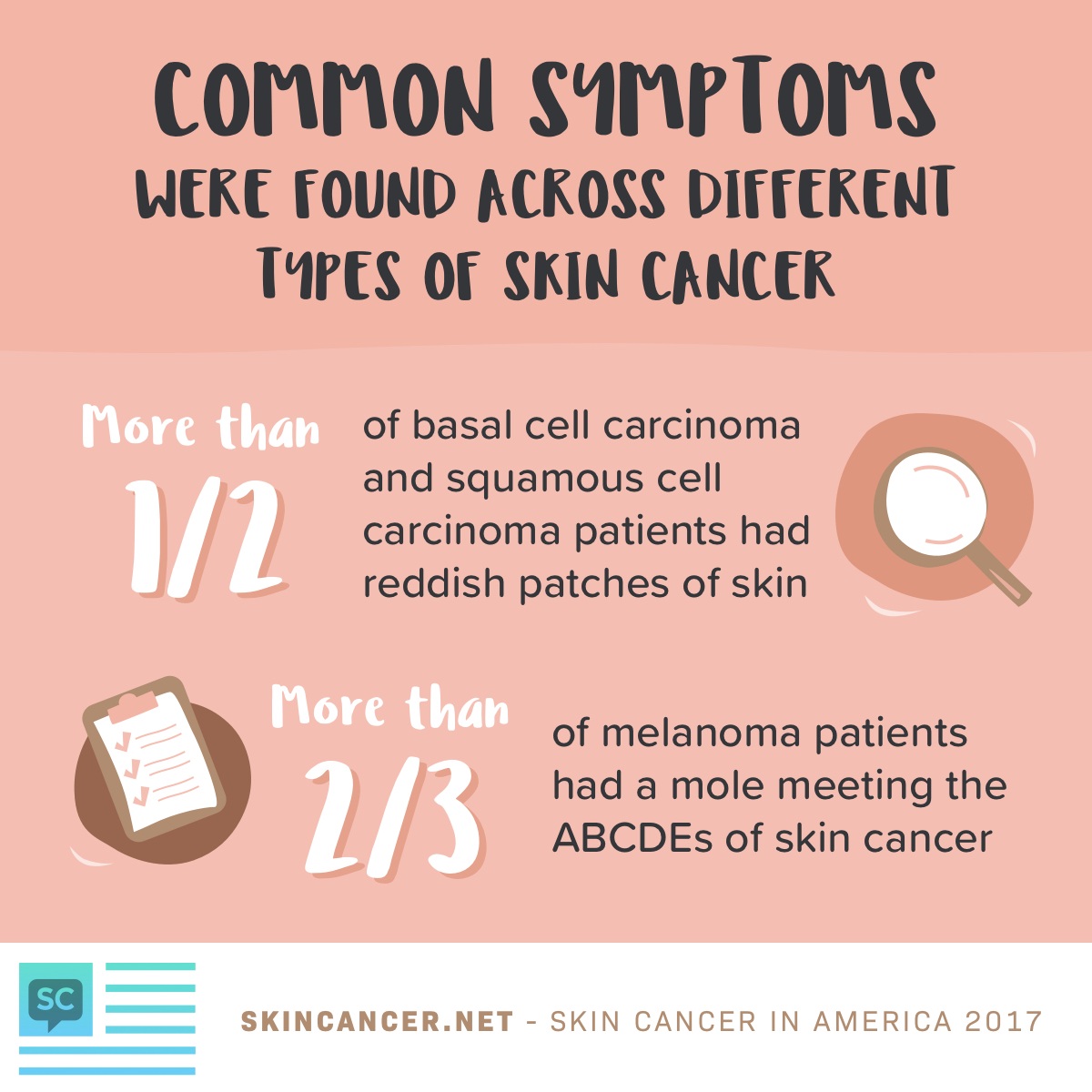 Diagnosis and treatment
During diagnosis, and post diagnosis, more than 70% of people with skin cancer regularly visit their dermatologist. For melanoma patients, 13% also saw a medical oncologist. Additionally, 99% of people with skin cancer had a surgical procedure to treat their skin cancer and 38% were interested in learning more about different types of skin cancer treatments.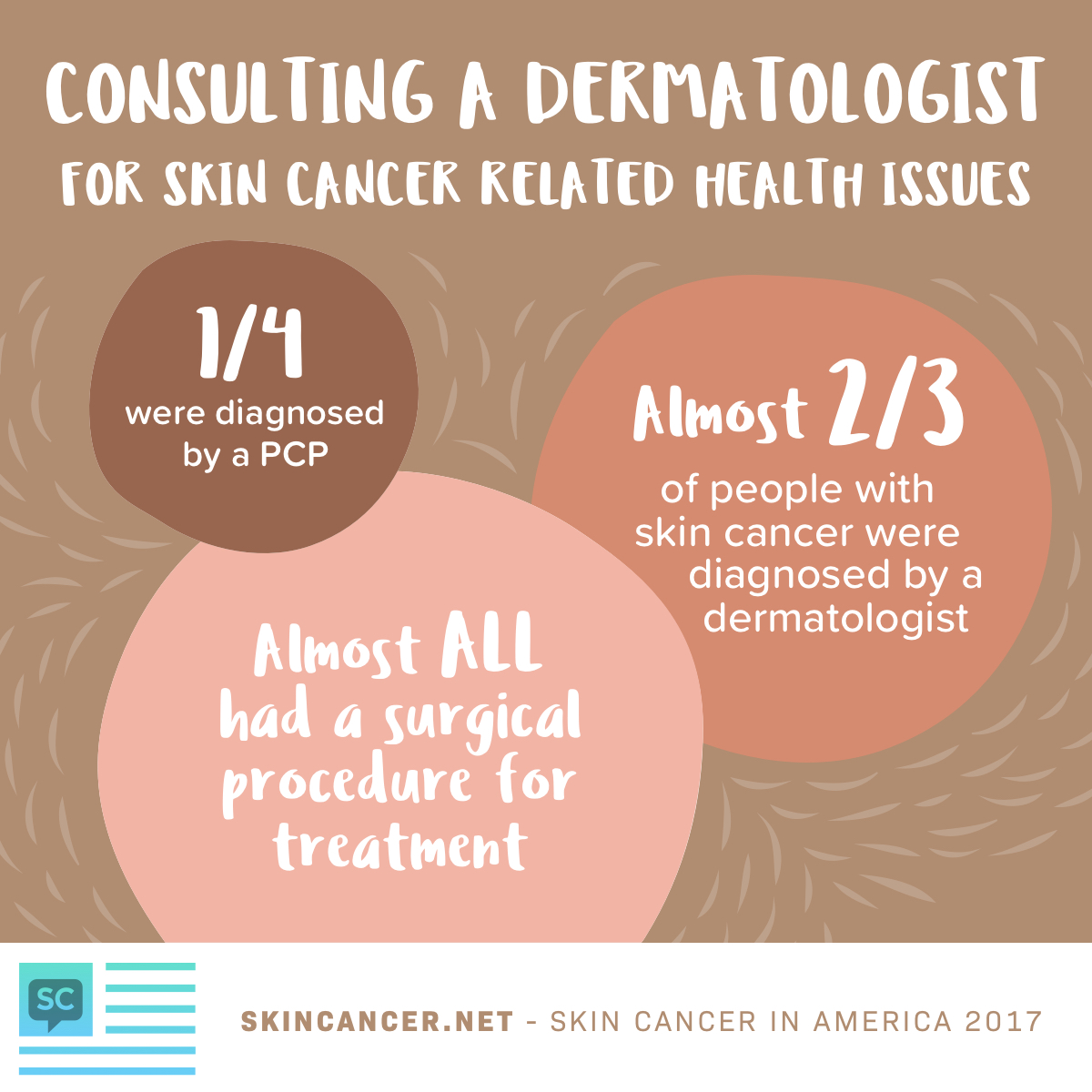 Impact on quality of life
Receiving a skin cancer diagnosis can impact one's quality of life due to feelings of stress and fear and needing to change behaviors.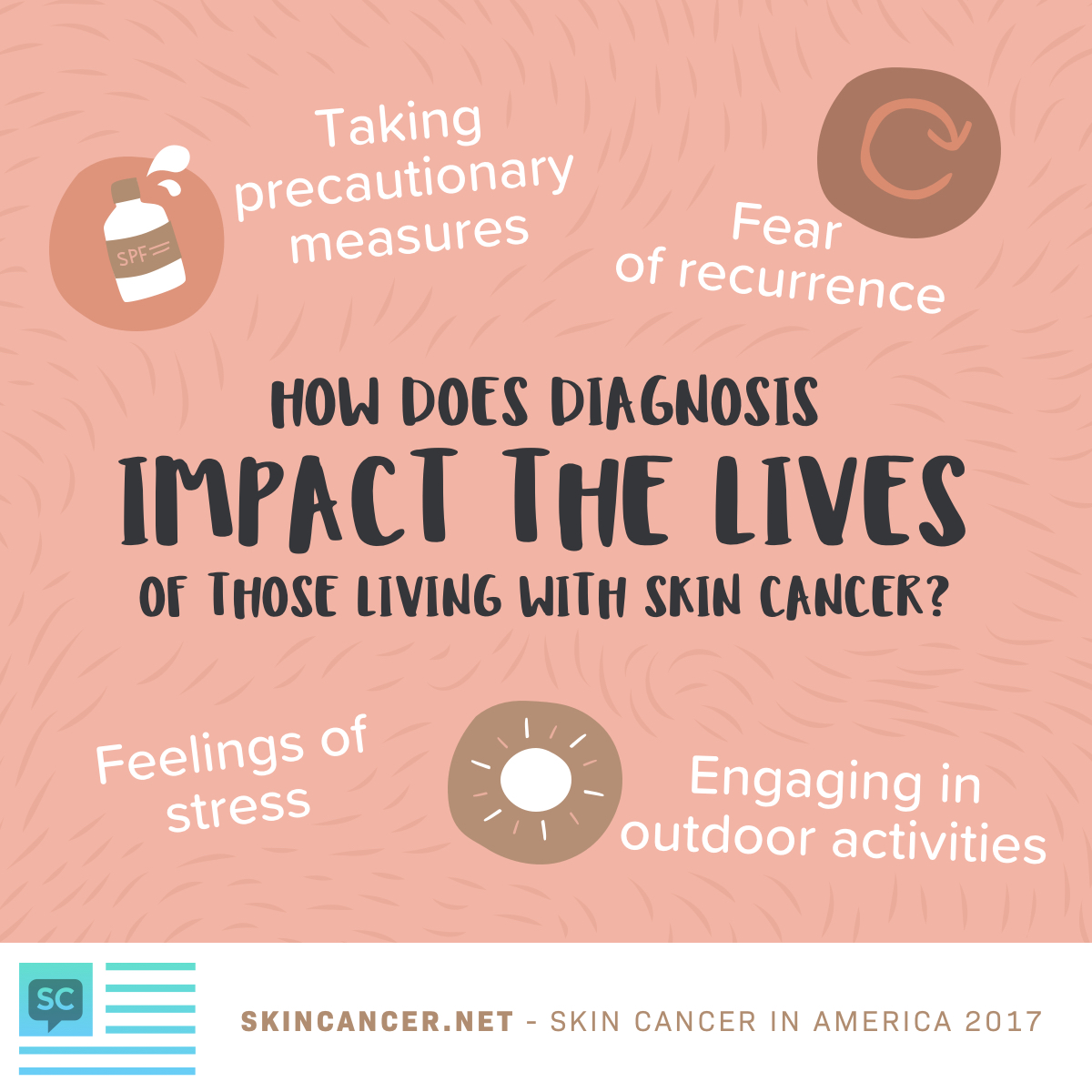 The Skin Cancer In America 2017 online survey gathered insights from 930 individuals who were diagnosed with at least one type of skin cancer to better understand their diagnosis and treatment, as well as the impact on their lives.

Community Poll
Have you entered our National Healthy Skin Month Giveaway?