Ask the Advocates: Mental Wellbeing About Recurrence Risks
Last updated: March 2020
We asked our advocates for their perspectives on the different emotions that come at each step of the skin cancer journey. In parts one and two, they talked about diagnosis and treatment.
How does skin cancer recurrence affect your mental health?
In part three, we learn about coping with the fear of recurrence by asking "How has the risk of recurrence impacted your mental well being?"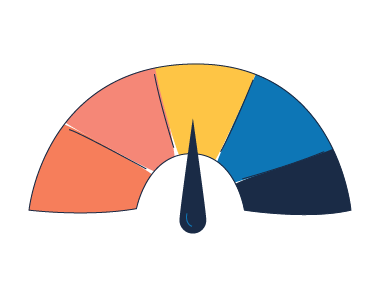 Anxiety helps me advocate for others
Scott Matheny: I frankly think about it a lot. The more that I have studied the disease the more I have begun to realize that melanoma can come back and with a vengeance. It has produced anxiety at times. Yet, I have a lot of faith that I will be able to deal with anything that comes my way. This does not overwhelm me, but it always there in some way. It helps to encourage others and advocate for others. It helps me to inform others. These are things that help me with my mental well being.
I worry, but I feel more prepared
April Pulliam: I am at the point where I have skin checks every six months, and I'm finally comfortable with the procedure. It's taken 11 long years to get there, but I feel confident I'm doing everything now that I should have done many years ago to keep my skin healthy. I use sunscreen, wear makeup with sunscreen, and avoid the sun during peak hours. I'll never stop worrying about new basal cells or melanoma spots popping up, but I am more prepared to face them than I was in 2007.
I can't just glance in the mirror
Judy Cloud: It's made me more anxious. I can't just glance in the mirror; every mirror check is accompanied by a look to see if I have any new spots. If I'm going to be at an outdoor event, I worry about being in the sun. If I'm going on vacation, I worry that I'll get a sunburn. I'm typically an even-keeled person, but having skin cancer has definitely increased my anxiety level.
I have not felt impacted risk of recurrence
Renee Feldman: The risk of recurrence has not impacted my psychological well being. I don't really think about recurrence unless I notice a "suspicious" spot or when I go to the dermatologist.
Subconsciously, there is mental and emotional stress
T.J. Sharpe: On the surface, not much. I don't think about it often, and continually say I will worry about it if/when that happens. However, I certainly feel as though it has affected me subconsciously in ways I can't fully appreciate, and often cannot identify. Being a cancer patient has changed me, and the lingering effect of the diagnosis, treatment, and facing mortality has certainly altered my life trajectory and how I handle or react to things. That underlying possibility of a third melanoma diagnosis – one, I am sure, that would have an even greater chance of killing me – is bound to have profound mental and emotional stress that can't simply be washed away with positive thinking.

Community Poll
Have you taken our In America survey yet?