Sharing Your Skin Cancer Diagnosis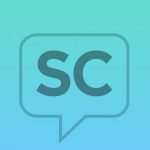 By Editorial Team

·

February 26, 2018
When something happens in your life, you probably have a "go-to person" who you immediately call, text, or meet up with. For many of our skin cancer community members, their go-to person was also the first person they told about their diagnosis. To learn more about how our community members first managed their skin cancer, we asked, "Who was the first person you told after diagnosis"? Do any of their experiences sound familiar to you?
I told my partner
"My husband!"
"My wife during the MOHS surgery via text…I learned you don't do that"
"My wife!"
For many of our community members, the first person you told about your skin cancer diagnosis was your partner or spouse. For some of you, your partner was with you when you were diagnosed, while for others, you quickly talked to your partner about treatment options and next steps. According to several of our community members, your partner is the first person you go to with any major news, making your loved one the obvious choice for supporting you through your skin cancer diagnosis.
Advice for talking to your partner
While many people rely on a partner or spouse after a skin cancer diagnosis, you may be nervous to talk to your partner, especially if you know they'll become worried or upset. If you are concerned about talking to your partner, consider researching your diagnosis and treatment options before you start the conversation- the more information you have when you talk, the less you'll both worry. You can also bring your partner to upcoming medical appointments, so that he/she can better understand your diagnosis, ask questions, and support you.
I told my children
"My son…My son is a cancer survivor, my hero, my everything"
For some community members, the first person you told about your skin cancer diagnosis was your children. As a parent, your health impacts you and your family members, making your diagnosis a part of the whole family's life. While parents care for their children, even young kids can provide love and happiness in return, especially when you're dealing with a surprising diagnosis or challenging treatment. For many of our community members, you and your kids lean on each other, making your children an important part of the skin cancer journey.
Advice for talking to your children
As a parent, you try to protect your children, and may not want them to worry about you, or their own risk of skin cancer. However, because skin cancer can affect multiple family members1, it's important to talk to your kids about sun-safety and prevention, including helping them to do regular self-skin exams. Especially for adult children, your experiences may help them to protect themselves, and others, so consider these tips for talking to your children about skin cancer.
I told my parents
"My mom, she is an oncology nurse. I didn't know what melanoma was or how serious…"
"Parents"
Just as some community members rely on the support of their children, some of you also turned to your own parents after learning about your diagnosis. Even as adults, many of us rely on our parents in challenging times, making your parents an important part of your skin cancer journey. For some community members, your parents helped you to understand your cancer stage, discuss treatment options, or find skin cancer specialists. For others, your parents simply provided a safe place to talk. If you need help talking to your parents, consider bringing them to your next appointment, or asking the skin cancer community for advice!
I told a close friend or family member
"My sister"
"My wonderful aunt…I love you so much and I'll never forget what you did for me!"
"I also shared with friends after surgery. The reason I did was to remind them to get a skin check. Hopefully others will learn from those of us who are going through this."
For some community members, after your skin cancer diagnosis, you turned to your best friend, sibling, or familymember. When dealing with skin cancer, it's important to develop a strong support system, and for many of you, sharing your diagnosis with a friend or family member was the first step to building your support network. In addition to getting the help that you need, talking about skin cancer may also help your loved ones to reduce their own risk, giving them the information and awareness to keep themselves safe.
Sharing your story
For individuals affected by skin cancer, "go-to people" come in all different shapes and sizes. While some of you turned to your spouse or child after your skin cancer diagnosis, others turned to a close friend, parent, or other relative. For some of you, you only felt comfortable talking to one or two people about your new diagnosis. However, for many community members, your skin cancer experiences have also taught you to share your story with others. If you're willing, it's important to talk about skin cancer: By sharing your diagnosis, as well as the risks and signs of skin cancer, you are teaching more people to protect themselves. Additionally, by promoting skin cancer awareness, you are helping to support other skin cancer survivors, and telling future patients that they aren't alone!
O'Brien, Sarah. "What Are Common Risk Factors for Skin Cancer?" SkinCancer.net, Health Union, skincancer.net/basics/risk-factors/. Accessed 15 Feb. 2018.