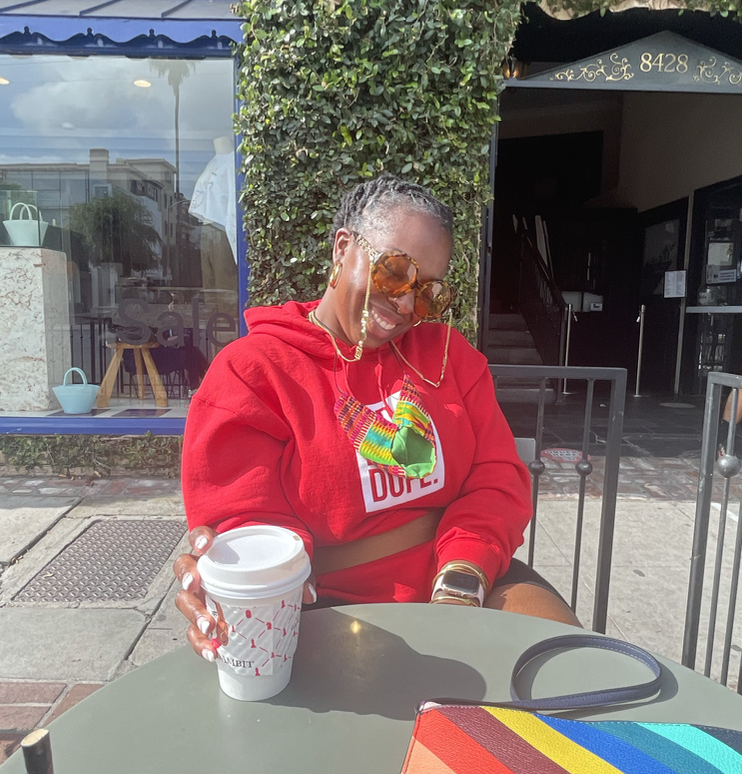 Amber Kromah is a wife, mom, Certified Physician Assistant, and DFSP Unicorn Warrior. She was diagnosed with Dermatofibrosarcoma Protuberans at 30 years old, and it changed her perspective on life forever. She is a happy individual who lives a life full of gratitude and finds joy and positivity in all things. Being diagnosed with cancer in early adulthood made her understand how fragile life is, and now she appreciates life even more. She had to undergo 2 large wide excisions; one of them under general anesthesia, and it left her with a JP drain for 5 days post-op and 27 staples across her abdomen for 4 weeks. Throughout her painful, slow recovery, she repeated to herself "this pain is temporary, it won't last forever" in order to keep her spirits high.
While she is currently cancer-free, she also battles with Generalized Anxiety Disorder, and she is an advocate for all things mental health. Being transparent and sharing her experience with both cancer and anxiety is healing for Amber, and she hopes that by sharing, she can aid in eliminating the stigma surrounding mental illnesses, as well as aid in the prevention of skin cancer through reducing modifiable risk factors.
She currently lives in Maryland with her amazing husband and young daughters. She enjoys spending time with her friends and family, taking long walks around her neighborhood, trying new restaurants as foodie adventures, and reading books in her free time.
Click here to read all of Amber's articles on SkinCancer.net.