Ashley Maddox
Last updated: August 2022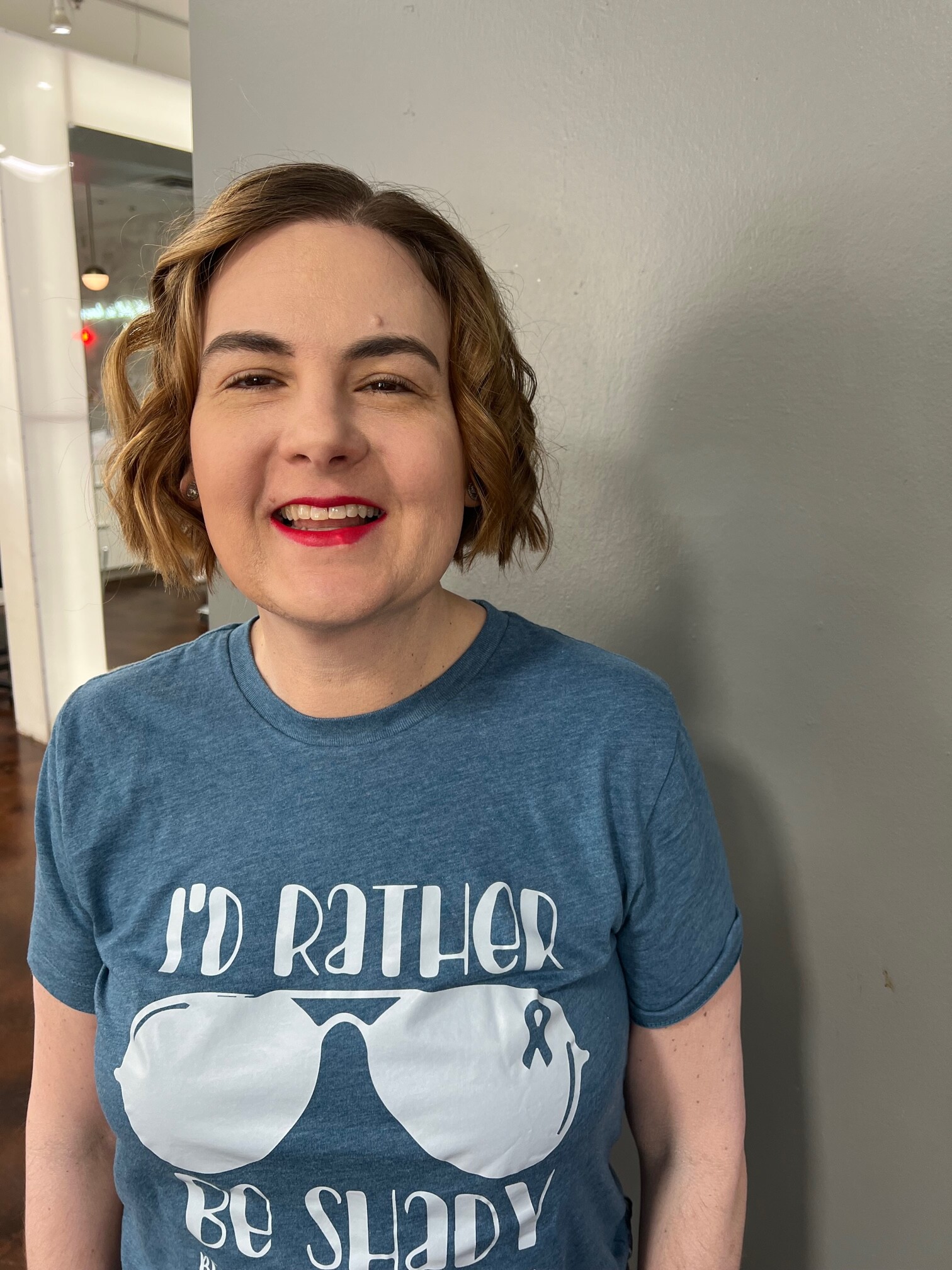 Ashley is an attorney for the Federal Government, where she has worked for nineteen years. She is the proud mother of two fur babies: Sadie and Pippa. Ashley is especially committed to living a health lifestyle. In this pursuit, she indoor cycles at least fifty miles per week and watches her diet. Ashley also enjoys outreach ministry in Downtown Dallas, Texas, where she lives. She has a special concern for the homeless population.
Ashley's skin issues are a relatively recent development. In June 2018, an unusual growth developed on her bottom lip. A plastic surgeon diagnosed her with squamous cell carcinoma and removed it by shave excision surgery. Ashley's skin cancer came back three additional times and had to be surgically removed each time. In February 2022, Ashley was diagnosed with a severely atypical dysplastic nevus. She got a second opinion from a major medical center and had excision surgery in March 2022.
Ashley looks back on her prior affinity for the sun and wishes the impact could somehow be avoided. It cannot, and she is focused on moving forward with a positive attitude. Ashley has a firm commitment to assisting others with becoming more informed about skin cancer.
Click here to read all of Ashley's articles on SkinCancer.net.