Ken Billett
Last updated: February 2023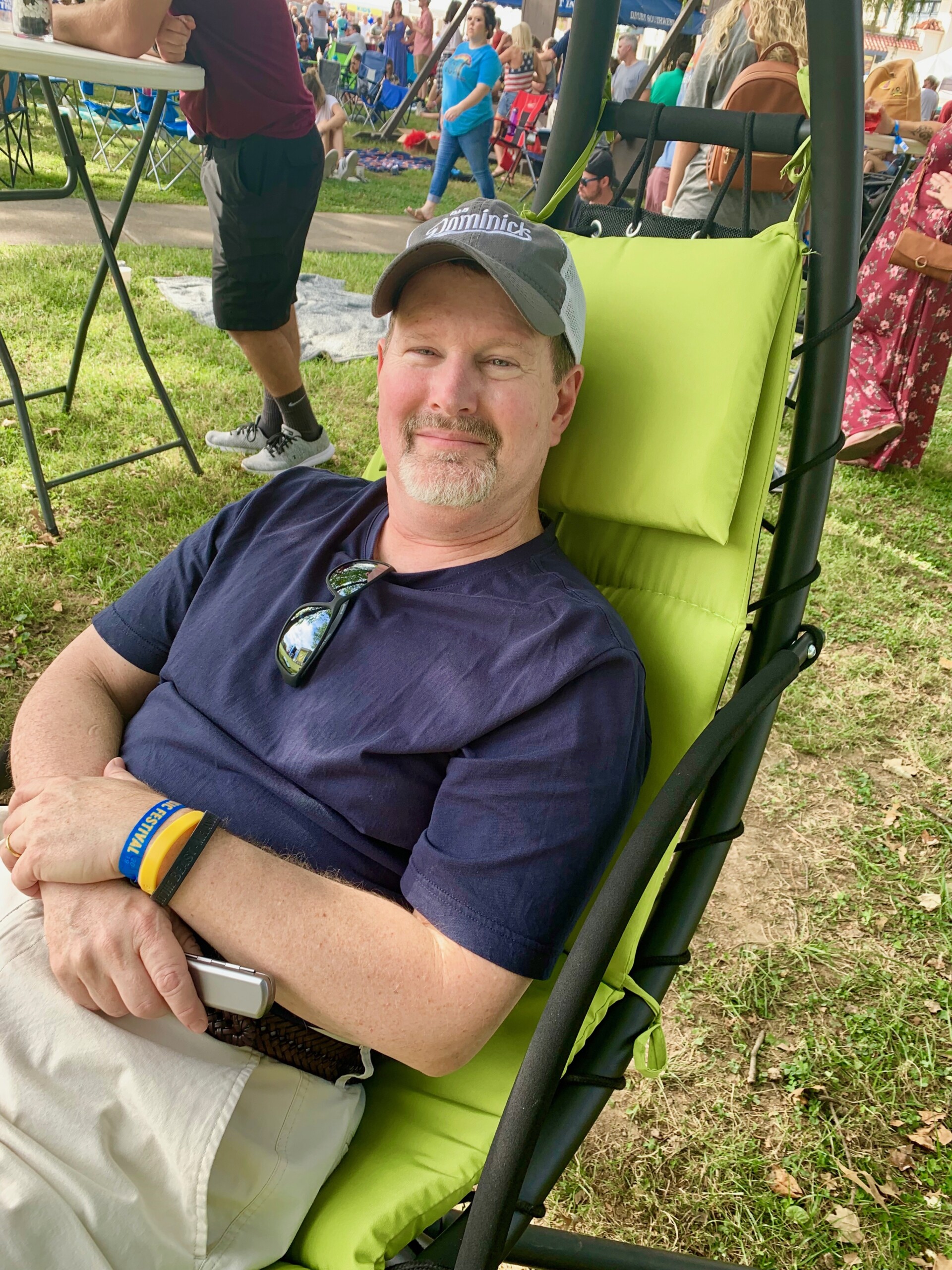 Ken Billett grew up on the Gulf Coast of Florida in the late 1960s and 1970s. A time when sun protection consisted of a floppy hat, a white t-shirt, and suntan lotion. With light brown hair, blue eyes, and endless moles and freckles, Ken burned easily in the Florida sun.
Ken's first melanoma diagnosis came in 1995 following the biopsy of a strange-looking mole on his right shoulder. Since then, seven more melanomas – and one basal cell carcinoma – were diagnosed and removed. In late 2011, a previously biopsied lesion turned into a Stage II tumor. Extensive surgery and months of physical therapy closed a scary chapter in Ken's journey.
Unfortunately, melanoma wasn't finished with Ken. In 2013, melanoma metastasized in his lungs. Ablation surgery removed the largest tumors, and Ken's current treatment regimen primarily consists of an oral chemotherapy drug. Today, the remaining tumors are relatively small and stable.
A retired school teacher and former corporate benefits manager, Ken is an active advocate for melanoma research and skin cancer prevention. He volunteers with several national melanoma organizations and chronicles his journey with an online blog.
Ken and his wife, Vicki, have called Memphis, Tennessee home for more than thirty years. Ken also volunteers his time at the Blues Hall of Fame in downtown Memphis, and, when not tending to his flowers, he and Vicki travel extensively.
Click here to read all of Ken's articles on SkinCancer.net!