Tell Us You Have Skin Cancer Without Telling Us You Have Skin Cancer...
Last updated: October 2021
The "Tell Me Without Telling Me" Challenge has taken over social media, specifically TikTok! It's a challenge where users ask others to share that they are part of a group without explicitly stating it. We decided to ask our Facebook community, "Tell us you have skin cancer, without telling us you have skin cancer" and it received over 250 comments! Here's what our members had to say.
Tell us you have skin cancer without telling us you have skin cancer...
Seeing my dermatologist often
Experiencing several skin cancer recurrences usually leads to having a pretty close relationship with your dermatologist. Setting up frequent appointments to have your skin checked is very important, especially when a worrisome spot pops up.
"I'm at the dermatologist almost as much as I'm at home!"
"My dermatologist recognizes me at the grocery store."
"My dermatologist visits are like old friends."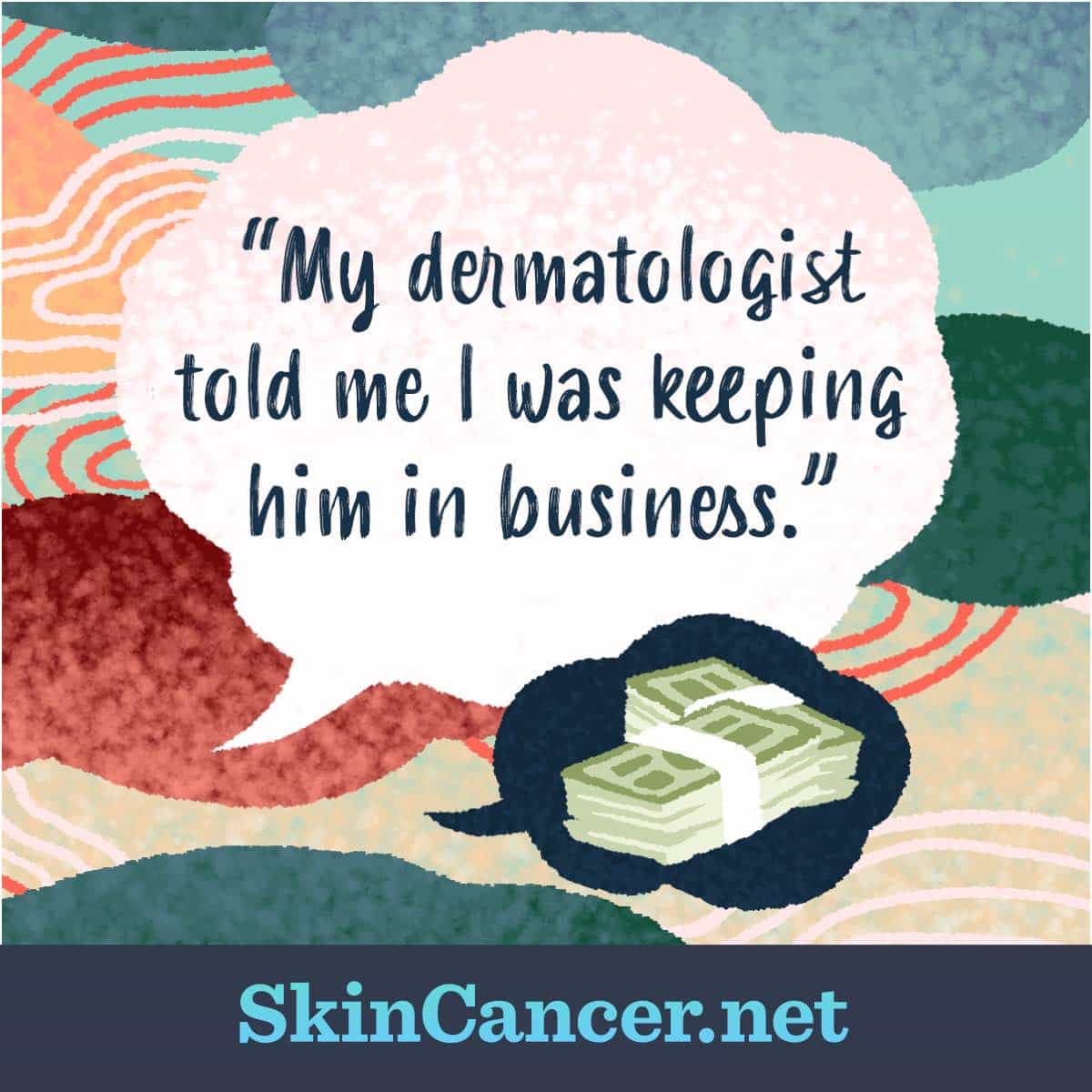 Surgery after surgery
There are various types of skin cancer treatment-- excision, Mohs, radiation, immunotherapy, etc. Regardless of the type of treatment, it can be nerve-wracking. Not all treatment approaches are appropriate for every patient or type of skin cancer, but it's important to talk to your dermatologist about your options.
"The tip of my nose is a skin graft from my neck."
"27 surgeries... on my face alone."
"Mohs surgery complete, long sleeves and hats from now on."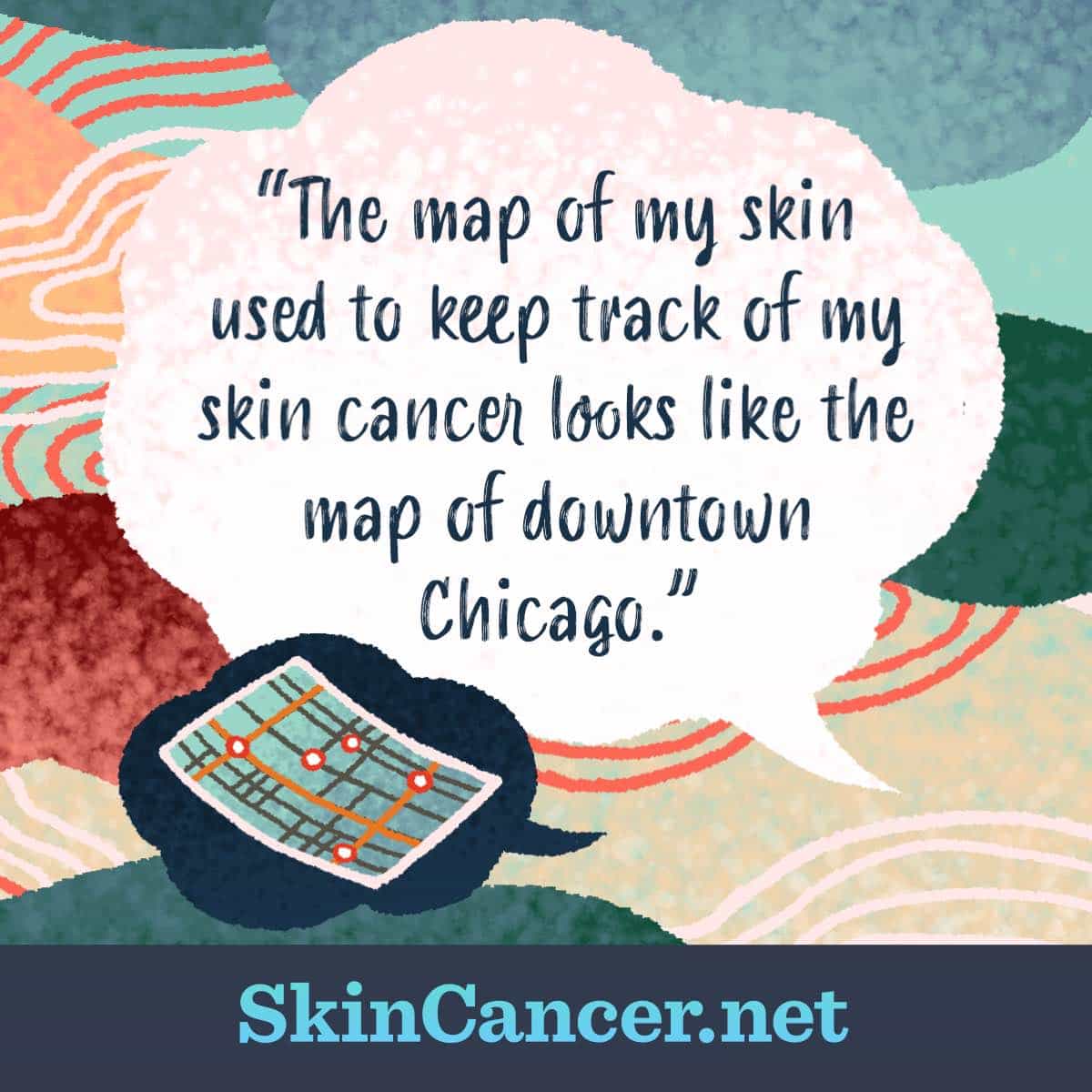 Having scars on my body
After having skin cancer surgery, such as Mohs and excisions, many are left with scars on their bodies. Coping with scars can be quite difficult. Some have learned to wear their scars with pride while others are seeking remedies to reduce scar visibility.
"I have scars all over my face and I never smile anymore."
"A scar that looks like I've been bit by a shark."
"My back looks like I've been to the butcher."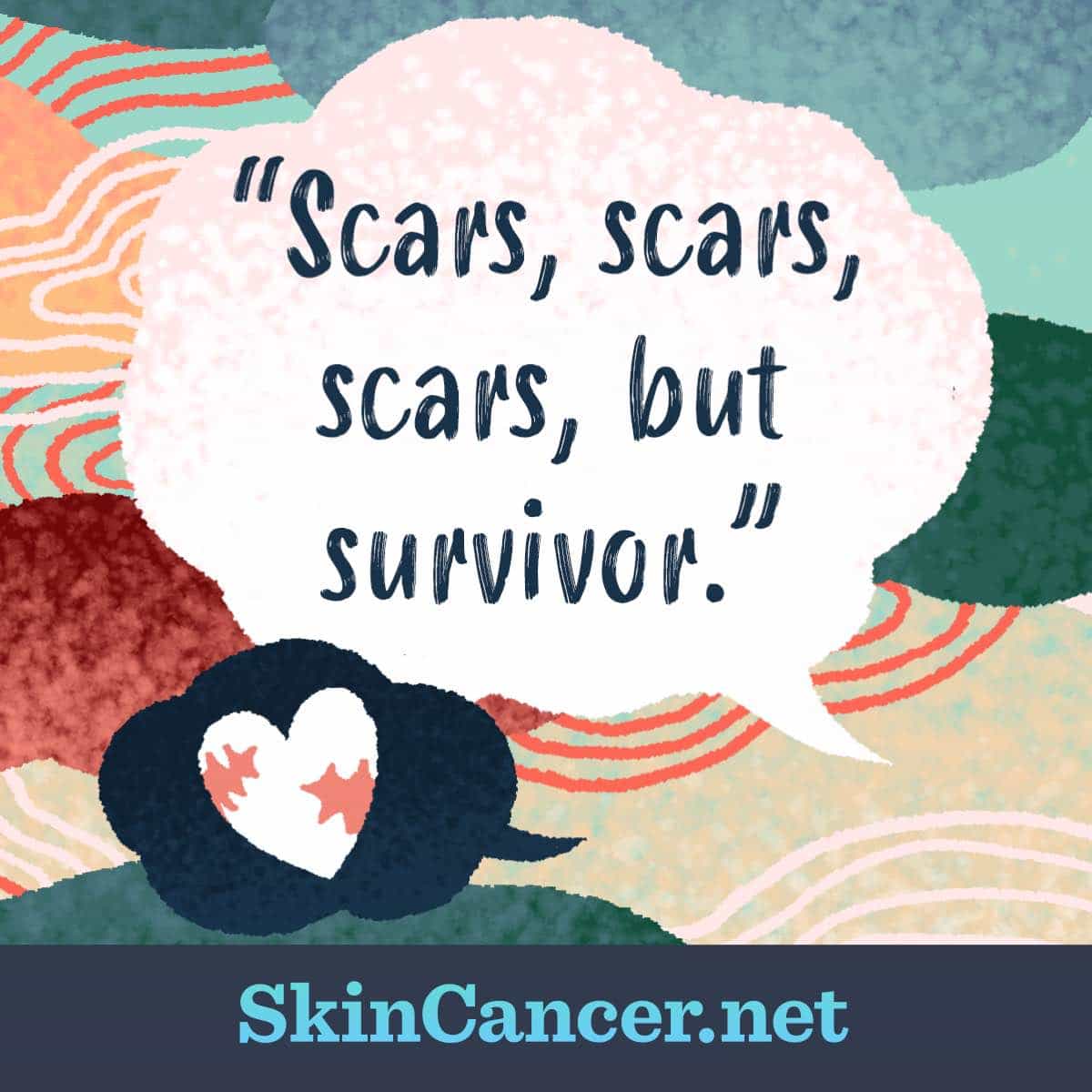 A different relationship with the sun
After being diagnosed with skin cancer, many have acquired a different relationship with the sun-- from loving the sun to constantly taking measures to be as protected from it as possible.
"The sun is not my friend."
"I'm paying for that tan I thought I had to have each summer."
"I love the sun, but the sun doesn't love me back."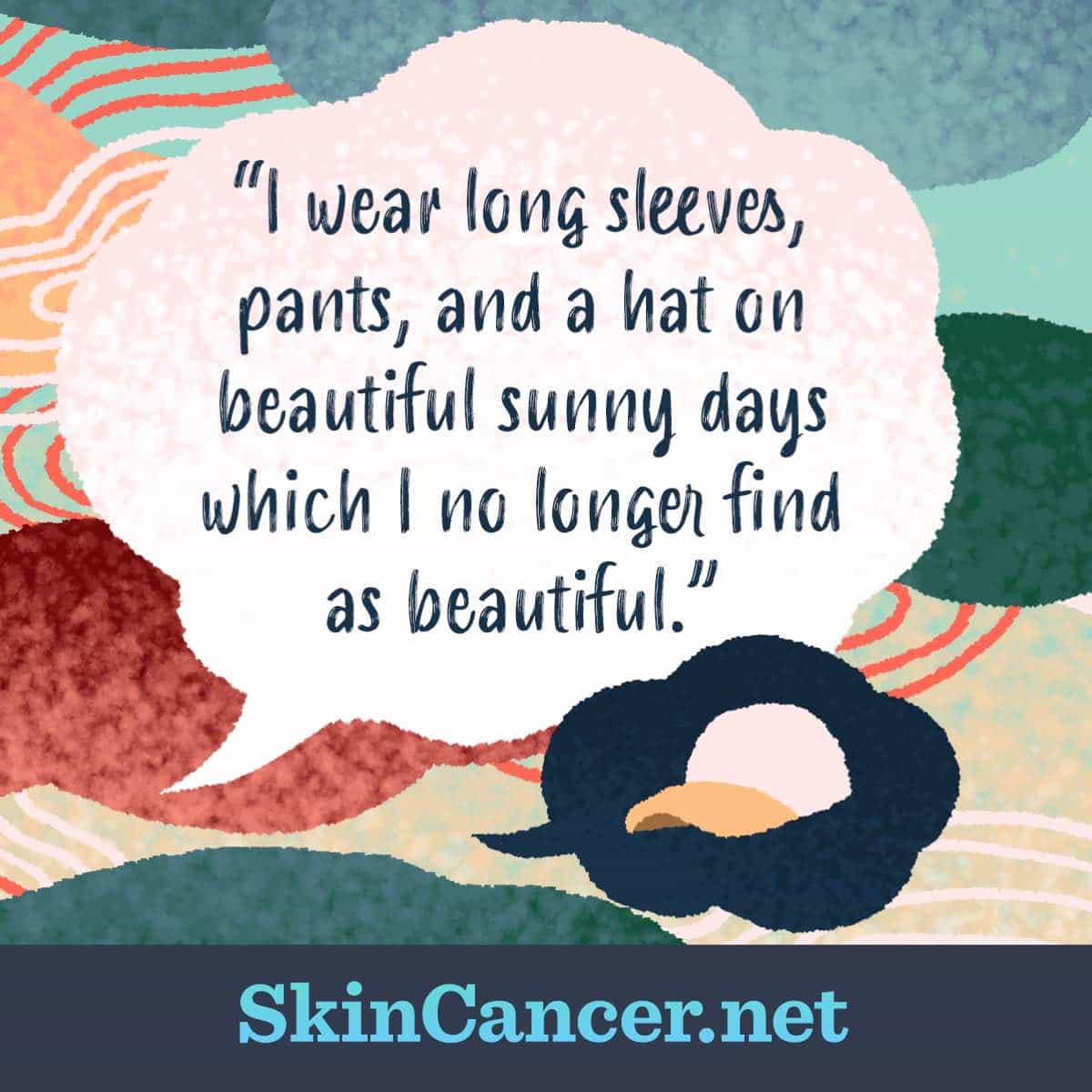 Want to join the #TellMeChallenge? In the comments, tell us you have skin cancer without telling us you have skin cancer.
This article represents the opinions, thoughts, and experiences of the author; none of this content has been paid for by any advertiser. The SkinCancer.net team does not recommend or endorse any products or treatments discussed herein. Learn more about how we maintain editorial integrity
here
.

Community Poll
Have you entered for a chance to win a $100 Solbari gift card for our awareness month giveaway?