Community Member Spotlight: Linda Curtis (Part 2)
Last updated: October 2021
Editor's Note: This guest post was written by Linda Curtis, who was diagnosed with multiple melanomas. She shares a Part 2 of her article, where she now talks about her most recent skin check and the skincare changes she made to protect her skin the best she can. Let's hear more from Linda! Want to read Part 1 where Linda shares her diagnosis journey? Click here.
Skin protective measures weren't always a habit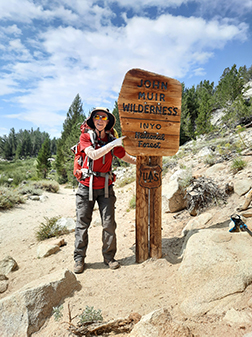 I am a veteran cancer survivor with a history of lymphoma, as well as multiple melanomas, dating back 45 years. My first melanoma was an obvious "mole gone haywire" on my right upper arm, and looking back it was a very obvious tumor.
For many years since then, I've been vigilant about seeing a dermatologist for a full body skin check check every 3 to 6 months. To be honest, a medical skin check exam wasn't always in my routine, nor was healthy consistent skincare. I would avoid the sun when I could, but preventive measures like wearing a hat, applying sunscreen, or wearing long sleeves weren't an active habit. It was more hit and miss.
In 1977 when my first melanoma was excised, post-surgical skin checks weren't exactly part of my follow up routine. Although I was introduced to an oncologist back then, he wasn't a wealth of information simply because there were no encouraging treatments for melanoma patients except surgery. That narrowed down my options and made my decision-making fairly easy. My dermatologist was somewhat helpful and her primary advice was to avoid the sun. Sunscreen was in its infancy in the 1970s and being a college student in my early twenties, I took everything suggested with a grain of salt.
Fast forward to the present day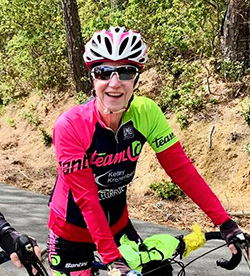 We now have so much more information available to us regarding skin cancer and skincare. The medical breakthroughs for treating melanoma since my first diagnosis is encouraging. We now have treatment options! In addition, there is more awareness about how to prevent sun-damaged skin. Seeing a dermatologist for full body skin checks is a great proactive measure and more common today than in 1977.
Recently I had my 6-month check-up with my dermatologist. He looked me over, head to toe and although it's not an invasive exam, it's still a little unnerving. I've been cancer-free for 4 years now (after a long remission) and last week's visit was encouraging. He said my skin hadn't looked that healthy since he started seeing me about 3 years ago. Wow! I walked out of his office holding my head high and thinking I've done something right!
Skincare changes that may have led to a clear skin check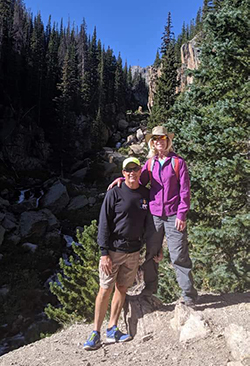 As I was driving home, I reflected back 6 months and thought about changes I've made in my skincare/sun avoidance routine. Several things came to mind.
One was a change in my noon swim workout. To avoid the sun I began swimming early in the morning starting in April and didn't return to noon workouts until mid-Sept, all the while using sunscreen. I also wore long pants consistently while hiking and backpacking (there are some great lightweight pants on the market). I started wearing hiking gloves, too, so the tops of my hands were not exposed to the high-altitude sun. What a deal-breaker that was! In addition, I consistently wore full-length sun sleeves to cover my arms whenever I went cycling. Of course wearing a wide-brimmed hat, sunglasses, sunscreen, and SPF sun shirts are a staple when I'm outdoors.
Small habits make a difference
I believe my "ah-ha" moment was realizing that in a few months I've made those changes into a habit. I was diligent when I was outside swimming, hiking or biking to be covered up and/or lathered up. Always. I was consistent with my preventive skin care and stuck to my plan even when it was hot outside or too inconvenient. This wasn't open for debate. I made my skincare needs a priority and eventually into a habit. The payoff was a clear, full-body skin check, which was music to my ears!
As summer comes to a close and the sun is less intense, I intend to continue my routine of taking care of my skin. Creating small habits will add up to become big changes. Plus a habit is dependable and consistency is the key. If my older self could give my younger self one piece of advice it would be: take care of your skin, starting now! It's never too late to begin a good skincare routine. At my age, there are skin/facial "make-overs" but there are no do-overs.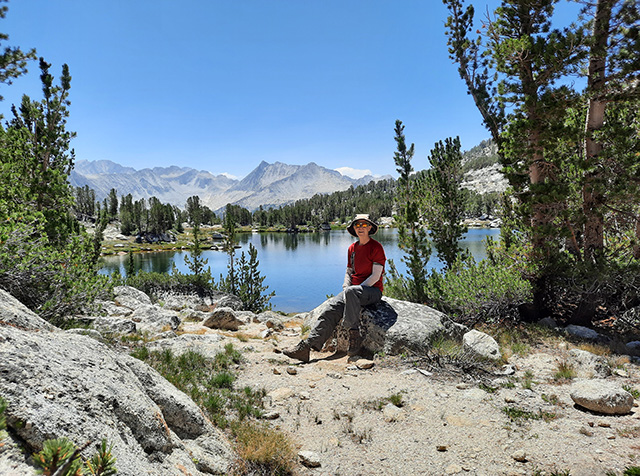 Want to read Linda's first article? Check here!
This article represents the opinions, thoughts, and experiences of the author; none of this content has been paid for by any advertiser. The SkinCancer.net team does not recommend or endorse any products or treatments discussed herein. Learn more about how we maintain editorial integrity
here
.

Community Poll
Do you sunscreen in the fall?