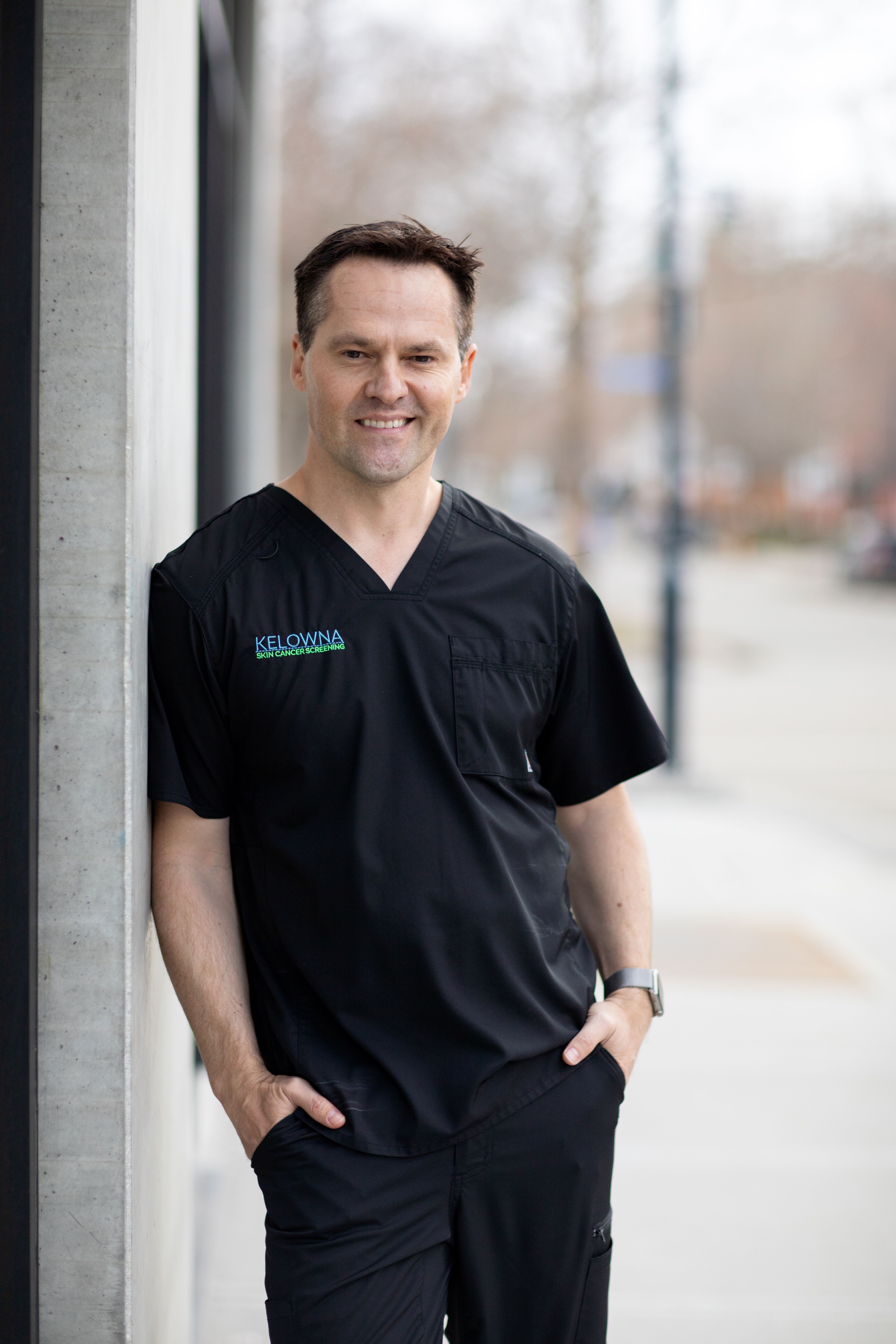 Dr. Ben Wiese was previously an advocate on SkinCaner.net.
Dr. Ben Wiese is a dedicated primary care skin cancer physician based in Kelowna, Canada.
Growing up, Dr. Ben Wiese always took interest in the human body. Trying to conceptualize how the amazing "machine" worked, was beyond fascinating for him. That interest, coupled with the opportunity a doctor has to change someone's life, was what ultimately led him to a career as a healthcare professional. Dr. Wiese attributes his passion for his childhood and the people that played a pivotal role in his life. Through medicine, he feels as though he is able to pay it forward in some way.
Dr. Wiese studied in South Africa at the University of Pretoria from 2000-2006, where he received his Bachelor of Medicine and Surgery. Following school, he found himself in Kimberley, South Africa where he completed his residency and community service years. During his time in Kimberley, Dr. Ben Wiese often found himself working in both oncology and plastic surgery. It was during this time that he took a true interest in skin cancer. He found there to be a lot of misconceptions about the skin and took it upon himself to set some of those misconceptions right.
In 2010, Dr. Ben Wiese, and his wife, Dr. Lize Wiese decided to move from South Africa and open up a family practice in Kelowna. In 2014, he began taking dermoscopy and primary care skin cancer courses at the Universities of Cardiff and Queensland. Upon completion, and due to the high demand, he decided to open up his services and began screening and treating patients for skin cancer, exclusively.
As a physician with a special interest in skin cancer, Dr. Ben Wiese is a firm believer that "prevention is better than cure". Having worked as a family physician for over a decade, his approach is more proactive than reactive. Rather than look at the sporadic skin lesion, he takes the time to look over the body's fastest-growing organ, your skin. His aim is to become a true expert in the field of skin cancer and dermoscopy. Ultimately, Dr. Wiese hopes to contribute to skin cancer awareness through research, teaching, and being a strong advocate for prevention. In order to continue his education, he is currently attaining his Master's Degree in Skin Cancer from The University of Queensland in Australia.
Apart from his work at Kelowna Skin Cancer Clinic, he works in numerous capacities in the surrounding areas. From time to time, both Dr. Ben Wiese and Lize Wiese do some surgical assisting at Kelowna General Hospital. They've also been fortunate enough to do some teachings through the UBC Medical student program, both holding positions as clinical instructors at UBC, Faculty of Medicine. An advocate for not only his patients' health but physician's health as well. Dr. Ben Wiese has been a guest speaker for Telus – MedAccess on several occasions, as well as some private organizations.
Aside from their careers, both Dr. Ben and Lize Wiese love being outdoors, hiking, biking, water skiing, and snow skiing. Together they enjoying traveling and simply spending time with good friends. In April 2018, Dr. Ben and Lize Wiese welcomed twin boys, Ruben and Luka to their family.
Click here to read all of Ben's articles on SkinCancer.net.