Care Routine - SPF x 3
Last updated: November 2019
I've had skin cancer for over 24 years. Almost all of my cancerous areas have been basal cell carcinomas, with a few squamous cell carcinomas, and most of my basal cell areas have been on my face and chest. This is not unusual, as basal cell usually develops on the head and neck.
I don't want any more surgeries
Even though I've found that the surgical areas on my face heal faster than other areas of the body, I don't want to have any more surgeries on my face. I know I can't undo the damage I've already done to my skin, but I can take better care of my skin and hopefully help prevent future skin cancers. This is why every day, I have three layers of SPF on my face – and this doesn't include sunscreen that I will apply if I'm on vacation or going to be in the sun for an extended period of time.
I have my go-to products
I've found several products that I absolutely love and that work well with my skin. The important thing, though, is that they all have SPF. My morning routine is:
L'Occitane Immortelle Divine Creme (a moisturizer), with SPF 20.
I follow this with Laura Mercier foundation primer, which has SPF 30, and then I apply my foundation.
Two of my favorites are:
Dior's Forever Skin Glow (with SPF 35), and
Lancome Teint Idole Ultra Wear, with SPF 15.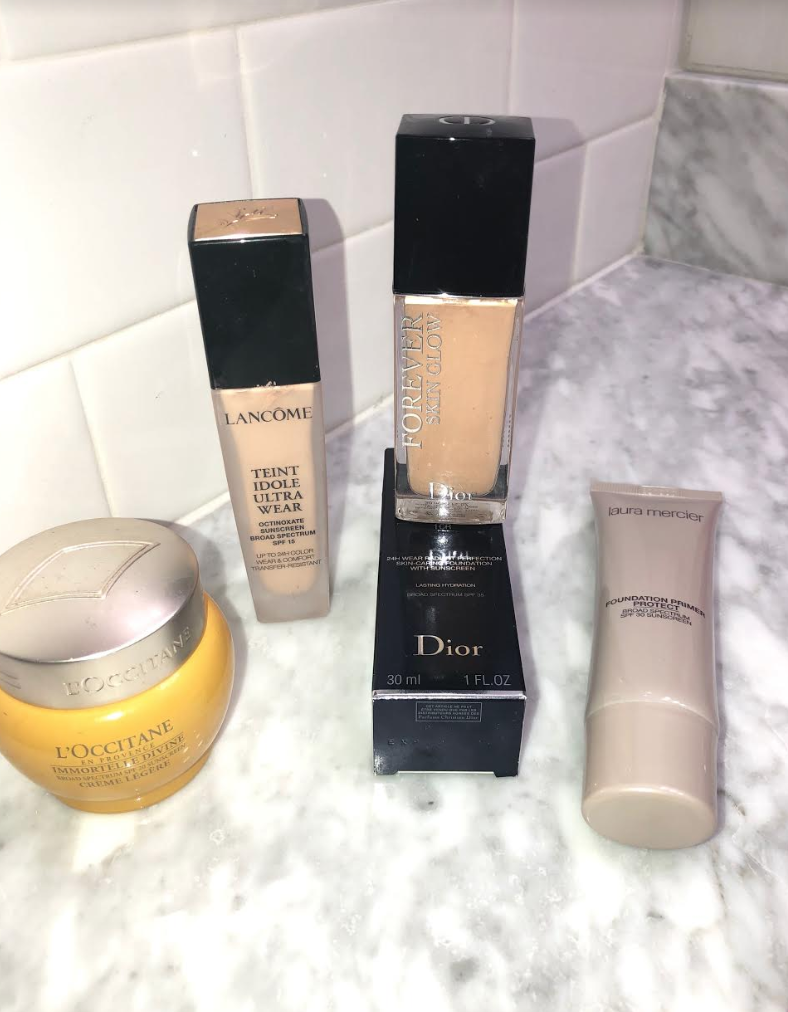 It's an every day thing
I do this every single day, whether I have plans to leave the house or not. I know that making this part of my everyday routine ensures that I don't forget to do a step, and that I also won't be caught without my layers of protection in case I end up being outside unexpectedly. Find a routine that works best for you, make it a priority, and take good care of your skin!
This article represents the opinions, thoughts, and experiences of the author; none of this content has been paid for by any advertiser. The SkinCancer.net team does not recommend or endorse any products or treatments discussed herein. Learn more about how we maintain editorial integrity
here
.

Community Poll
Have you entered for a chance to win a $100 Solbari gift card for our awareness month giveaway?