12 Ways to Say: Awareness Matters
If there's one thing we know, it's that people don't know enough about skin cancer. In honor of Skin Cancer and Melanoma Awareness Month 2018, here are 12 quotes that explain why skin cancer awareness matters: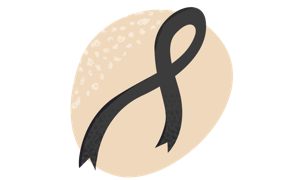 1. Not feeling alone
"Everyday is a gift and I can't go back and change anything but I can spread the word and NOT feel alone anymore." - Mishele (SkinCancer.net member) (Read more.)
2. Impacting others
"Her comment wiped away every bit of doubt I have had about my efforts to educate about skin cancer. 'I haven't been in a tanning bed since I saw your video'...actually, I am still amazed when I think about her words. She is just a year or so older than my own children. If one teen is listening, surely there are others." - April (Read more.)
3. Evolving advocacy
"As a community, we are invested in helping others that don't know what we know...so whilst my personal goals remain to live well, to stay NED and to enjoy life with my family, my focus as an advocate has evolved. Beating Cancer isn't just about survival...it's an inner growth. Cancer changes us and it's what we do with that, that counts most." - Imogen (Read more.)
4. Easing anxiety
"I didn't feel like anyone really understood how I was feeling except for those in a similar situation...I did not want to hear "cancer" and I certainly did not want to hear, my first reaction, 'only skin cancer'. Reading other people's journeys made me feel "normal", I wasn't alone, my feelings are what other people have experienced and somehow eased my anxiety some." - Sue (SkinCancer.net member) (Read more.)
5. Starting a chain reaction
"I can't change everyone's mind, but I can start a chain reaction. That, in and of itself, is reason enough to keep telling my story. Moving in little waves, a little bit of advocacy goes a long way." - April (Read more.)
6. Leading by example
"Tell others about the good, the bad, and the ugly in your battles with skin cancer. We can encourage friends and family members to practice sun safety. We can lead by example." - Judy (Read more.)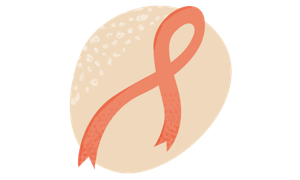 7. Sharing stories to help others
"I've heard too many people say that they never thought that skin cancer could happen to them, until it did. We know better – it can happen to anyone. And if we can use our experiences, our battles with skin cancer, to spread awareness, we may be able to help others avoid getting skin cancer. Are you with me?" - Judy (Read more.)
8. Fighting for oneself and others
"I used this hurt and guilt that I was here and [my uncle] wasn't, by spreading awareness. I fight for those that are still here and those who haven't been diagnosed. I fight for them to never hear those dreaded words or walk into a hospital room to the sight of a 'DNR' wristband. I fight." - Anna (Read more.)
9. Facing your fears
"It's extremely, extremely human to have wild emotional swings after you get diagnosed. Do NOT let that stop you from confronting your fears, talking about them, sharing them with someone you love or trust or who 'gets it.' They will not just go away." - T.J. (Read more.)
10. Memorializing loved ones
"He passed away on home hospice 12 weeks later on November 29, 2016 at the age of 24...I share my son's memory to local high school students because I made a promise to my son to reach out to save others." - momof3 (SkinCancer.net member) (Read more.)
11. Taking the wake up call
"I do all of this because of a tiny spot on my head that only measured as small around as a pencil and as thick as a nickel. For me, my melanoma was not just a nightmare – it was a wake-up call that any spot can be evil. I am a prime example of that. And I have the scars to prove it." - Rachel (Read more.)
12. Making a difference
"What have a learned? I learned that I do have a voice. I can make a difference, especially if I find like-minded folks with which to partner...Together we can make a difference both in the prevention of skin cancer and the amelioration of its effects." - Scott (Read more.)

Community Poll
How well was your skin cancer diagnosis explained to you?