Protecting Yourself While Still Living Life to the Fullest
Awareness by making the most of the condition
"It means I'm going to live! I had stage 4 metastasized melanoma that spread everywhere, and I had 8 months to live when I was told that. Today I'm all clear but because of the severity of it, I'll have to be on immunotherapy for the rest of my life - BUT I'LL TAKE IT!"
More from TJ on immunotherapy as a breakthrough in treatment.
"For me, awareness is being open with my melanoma journey."
April on life lessons after many skin cancers.
Awareness by living life to the fullest
"Taking things one day at a time, taking care of your health more seriously, enjoying each day, and loving one another."
More on living in spite of recurrence risks.
"Melanoma smacked me down and woke me up. Now I live like it's my last day."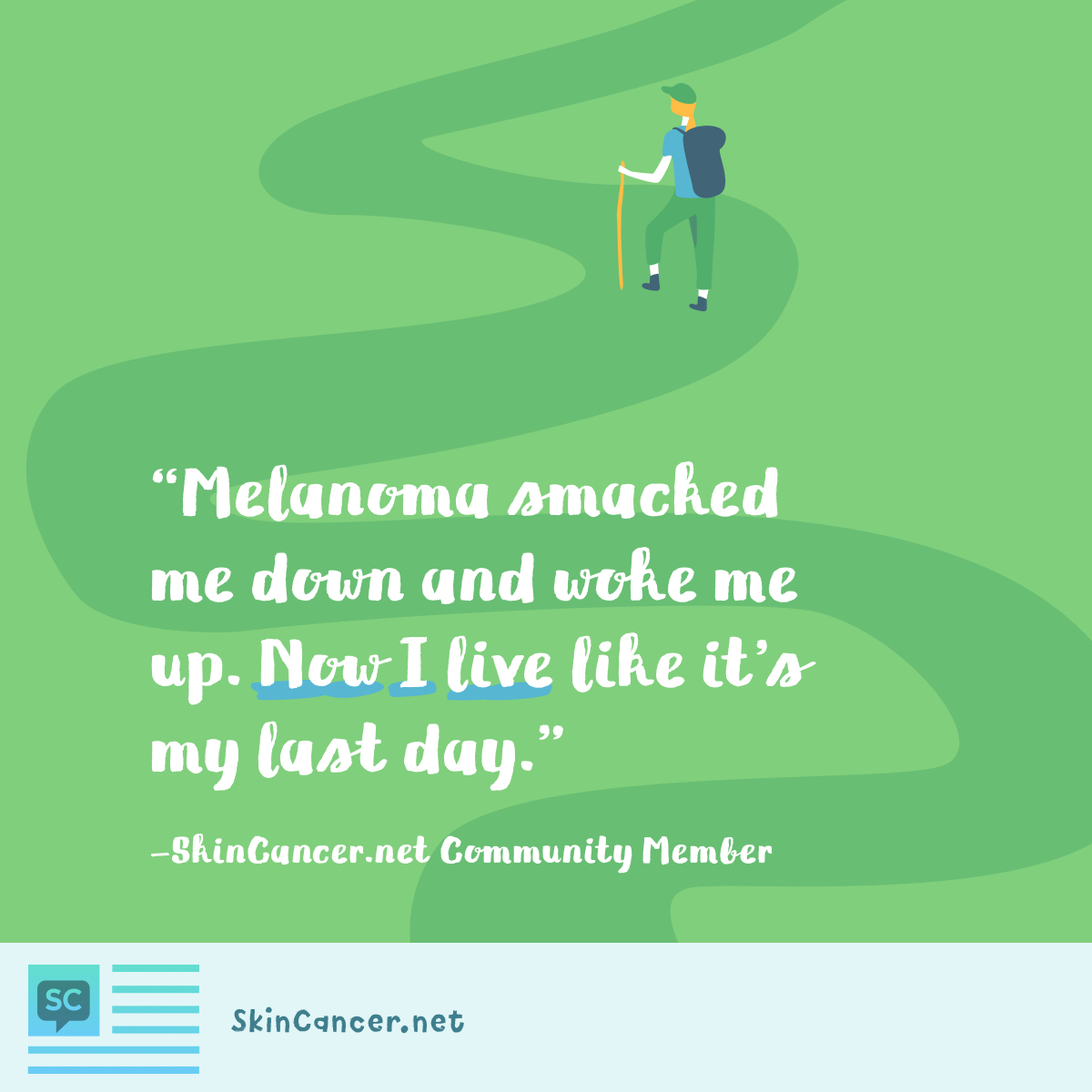 More from Scott on the new approach he found to life.
This article represents the opinions, thoughts, and experiences of the author; none of this content has been paid for by any advertiser. The SkinCancer.net team does not recommend or endorse any products or treatments discussed herein. Learn more about how we maintain editorial integrity
here
.

Community Poll
Have you entered our Skin Cancer Awareness Month Giveaway?